We deliver heating oil to all of the following areas via these types of deliveries:
Automatic Heating Oil Delivery
We keep track of how much heating oil you use, and will automatically deliver new oil when you need it. You always get the lowest price of the day.
Will Call, COD Heating Oil Delivery
You call us when you need to refill your oil tank and we will come out as soon as possible.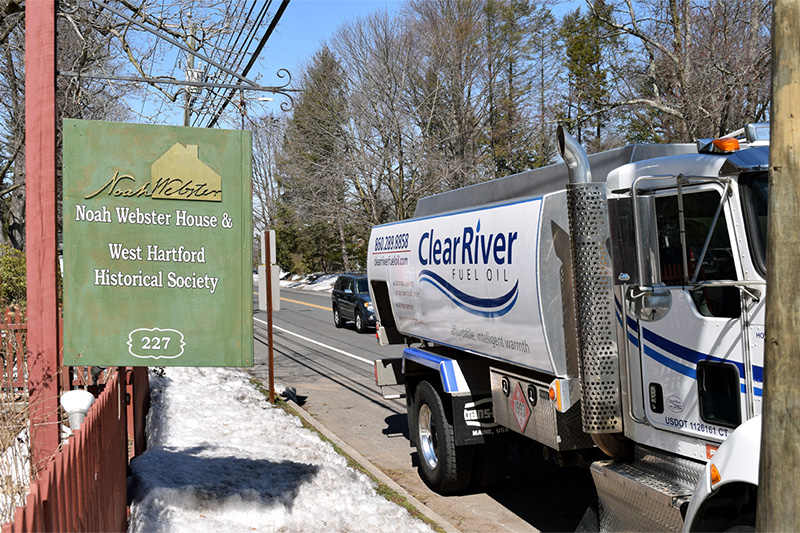 | Area | Zip Codes | Automatic Delivery | Will Call |
| --- | --- | --- | --- |
| Andover | 06232 | ✔ | ❌ |
| Avon | 06001 | ✔ | ❌ |
| Berlin | 06037 | ✔ | ❌ |
| Bloomfield | 06002 | ✔ | ✔ |
| Bolton | 06043 | ✔ | ✔ |
| Broad Brook | 06016 | ✔ | ✔ |
| Coventry | 06238 | ✔ | ❌ |
| Cromwell | 06416 | ✔ | ❌ |
| East Granby | 06026 | ✔ | ❌ |
| East Hartford | 06108, 06118 | ✔ | ✔ |
| East Windsor | 06088 | ✔ | ✔ |
| Ellington | 06029 | ✔ | ❌ |
| Enfield | 06082, 06082 | ✔ | ❌ |
| Farmington | 06030, 06032, 06034 | ✔ | ❌ |
| Glastonbury, South Glastonbury, East Glastonbury | 06033, 06073, 06025 | ✔ | ✔ |
| Hartford | 06105 | ✔ | ✔ |
| Hebron | 06248 | ✔ | ❌ |
| Manchester | 06040, 06041, 06042, 06043, 06045 | ✔ | ✔ |
| Marlborough | 06447 | ✔ | ❌ |
| New Britain | 06051, 06052, 06053 | ✔ | ❌ |
| Newington | 06111 | ✔ | ✔ |
| Portland | 06480 | ✔ | ✔ |
| Rocky Hill | 06067 | ✔ | ✔ |
| Simsbury, West Simsbury | 06070, 06092 | ✔ | ❌ |
| South Windsor | 06074 | ✔ | ✔ |
| Suffield | 06078 | ✔ | ❌ |
| Tolland | 06084 | ✔ | ❌ |
| Vernon | 06066 | ✔ | ✔ |
| West Hartford, Bishops Corner, Corbins Corner, Elmwood Section | 06105, 06106, 06107, 06110, 06117, 06119, 06127, 06133, 06137 | ✔ | ✔ |
| Wethersfield | 06109, 06129 | ✔ | ✔ |
| Windsor | 06095, 06094 | ✔ | ✔ |
| Windsor Locks | 06096 | ✔ | ✔ |
| Windsorville | 06016 | ✔ | ✔ |
Let Us Know How We Can Help
(860) 289-8858