This program takes our Auto Subscription Delivery one step further by lowering your winter heating bills and spreading them out over 12 predictable monthly low payments.
Finally, no more large heating bills around the Holidays! It's the best of both worlds; the ease and security of Auto Subscription Deliveries with the predictability of a monthly budget plan!
High Winter Bills (red) vs Perfect Payment Plan (blue)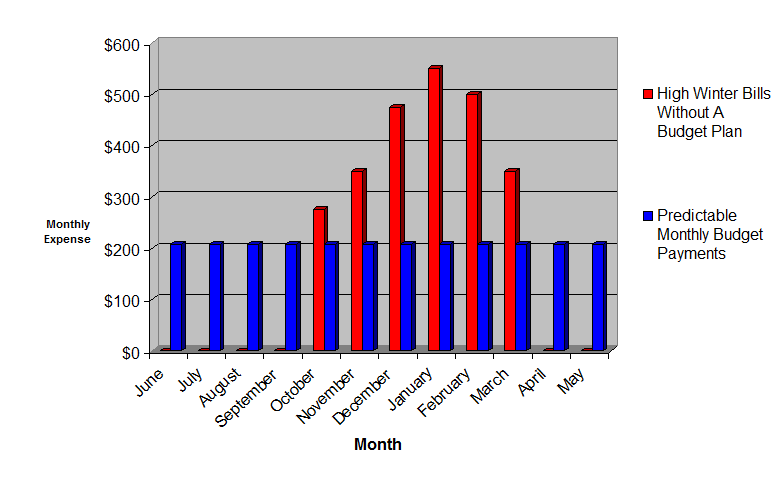 The Perfect Payment Plan starts in July and runs for 12 months. Enrollment period is May thru September, during the enrollment period call us at (860) 289-8858 to get set up.
Call Now To Sign Up Or If You Have Any Questions:
(860) 289-8858