Keeping you Warm and saving you money is simple, it's what we do
Call Us Today!
To order Heating Oil now or to sign up for our Auto Subscription Service.
Auto subscription Delivery
Busy life and you don't want the hassle of ordering oil then this is for you! We monitor your tank and schedule your delivery automatically, you never have to worry about running out right before a big storm or your holiday party. A bonus, your Auto Subscription Deliveries are priced at the same low rate as our Will Call and you can cancel at any time! 
Will Call Order Oil Now
Call us for a one time delivery of Heating Oil.  Available in increments of 50 / 100 / 150 gallon deliveries as well as filling your tank completely! All it takes is a credit card and quick call to set up your account and you don't even have to be home when we deliver! 
Perfect Payment Plan
This program takes our Auto Subscription Delivery one step further by lowering your winter heating bills and spreading them out over 12 predictable monthly low payments. Finally no more large heating bills around the Holidays! It's the best of both worlds; the ease and security of Auto Subscription deliveries with the predictability of monthly payments
Clear River is the BEST! We ran out of oil overnight, called in the morning, they delivered in the afternoon!! They totally saved my @$$. Their prices are the best around and their customer service is unmatchable.
Thanks Clear River!!
It took me forever to find a reliable, well-priced oil delivery company with great service. Once I found Clear River Fuel I never went back. The owner is really friendly and involved with his business. Jeff is the best service tech I have ever worked with. 
The Clear River Difference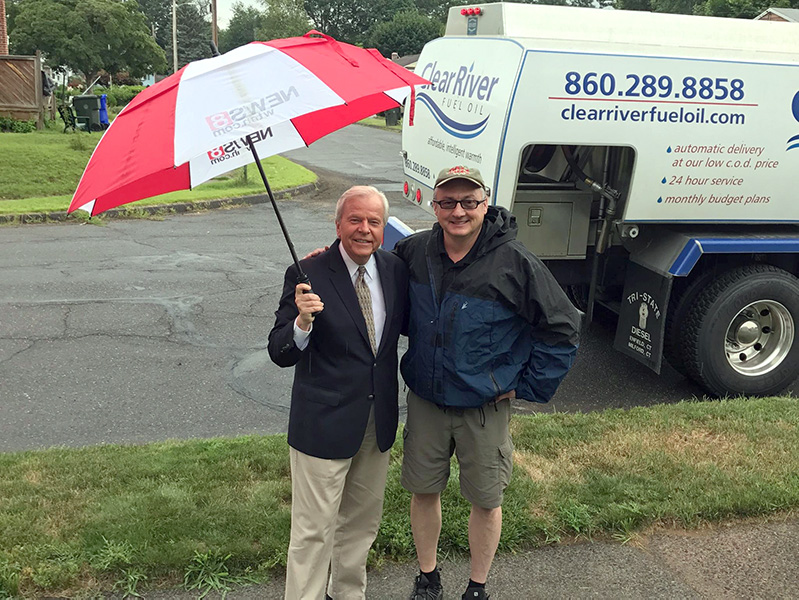 When you become a customer, you become part of our family. Not only will we make sure your oil tank is always full, but we will also see to it that your furnace is in tip top shape.
We will never try to sell you things you don't need. So what if your furnace is 20 years old? If it is still reliable and can be serviced, we will not try to talk you into replacing it.
If you like when your oil company tries to sell you stuff on every visit, we are probably not who you are looking for. However, if you like to not be constantly pressured to buy more products or services, and have things explained to you in a friendly and down to earth manner that is easy to understand, then we are probably the right company for you.
Give us a call today to schedule a free visit to discuss your specific needs.
"Great, dependable service & economical prices on heating oil & furnace cleaning!"
-Judy M
Upgrade Your Heating Oil Company Today